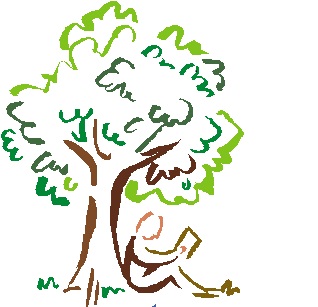 It's just a small 4×6 foot space in the corner of a larger room in our home in what some would call a "sun room". It is adorned with Gloria's beautiful orchids, a book case, a shelf holding our college diplomas, a panoramic picture of Rio de Janeiro, Brazil with its beautiful Guanabara Bay, and magnificent mountains with the Famous Statue of Christ at the top of Corcovado and Sugar Loaf Mountain. There is a shelf from wall to wall in the room with various mementos reminding us of places we hold dear in our hearts. The other portion of the room is Gloria's space.
My little space is my "in home" sanctuary. It is the altar where I spend time with God, study His Word, pray, prepare sermons, write articles, read books and do research on my computer. It is a comfortable place, peaceful and inviting. It is a place of calm that refreshes my soul, gives me perspective, and makes my day.
The Psalmist said, "He that dwelleth in the secret place of the most High shall abide under the shadow of the Almighty." (Psalm 91:1). We all need a sanctuary, a secret place, a shelter, an altar, a place of calm and peace where we can be alone with God.
Just as our bodies need food, we need quality time with God to feed our souls. Hopefully you have a "quiet place," "a sanctuary" in your home, where you are able to be alone with God. If not, now is a great time to find a dedicated place where you can refresh your soul. Jesus made it a point to retreat to a quiet place to commune with His Father. We all need the discipline in our lives to find a place free from distraction, a time for prayer, meditation and thanksgiving – alone with God.
In His Love,
Charles