Our Mission
The Mission of Crabtree Valley Baptist Church is the Great Commission (Matthew 28:19-20).  We exist to be a fellowship of believers growing in faith; loving and serving others; and proclaiming the gospel of Jesus Christ.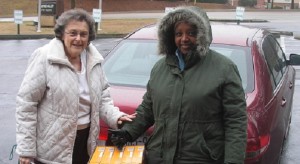 Crabtree Valley Baptist Church is a traditional church with a strong emphasis on the family. We are a church that appreciates the worshipfulness of the traditional service and also values the flexibility of worship styles that meet the spiritual needs of our membership.
Our Values
As we walk together in pursuit of our mission, we value:
Worship, prayer and Bible Study
Music ministry
Building and growing relationships
Welcoming and celebrating our differences
Generosity through our gifts and service
Missions near and far
Outreach in the local community

We Affirm
Our church autonomy
Congregational inclusiveness
The practice of Christian stewardship
Involvement in community activities and missions around the world
The role of women in leadership
The involvement of children, youth and adults in the total life and ministry of the church.
Our role in outreach to share the gospel and the development of spiritual growth for every member.
We identify with the 1963 Baptist Faith and Message Statement.
We support the Raleigh Baptist Association, the Baptist State Convention of North Carolina, the Cooperative Baptist Fellowship and the Southern Baptist Convention.