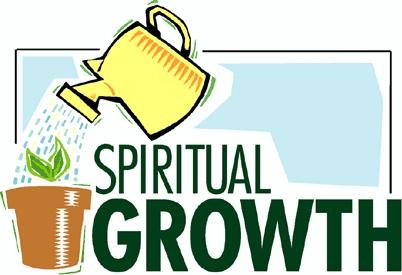 The term "Due Diligence" is used in the business world to describe the careful examination of all issues involved in a transaction. A failure to exercise due diligence could be a financial disaster.
"Due Diligence" is also important in spiritual matters. In 2 Peter 1:5-6 (KJV) we are admonished to "giving all diligence" to our faith by adding virtue, knowledge, temperance, patience, godliness, brotherly kindness, and charity.  In simple language, we are expected to grow in our faith, to advance in our understanding of God and what God requires and expects of us.
The faith that God requires of us is a simple faith totally dependent upon Christ and Christ alone. Faith in Christ alone is the foundation upon which we build and grow into spiritual maturity.  When we add to our faith the ingredients listed in 2 Peter 1:5-6, we are told in verse 8 "If you possess these qualities in increasing measure, they will keep you from being ineffective and unproductive in your knowledge of our Lord Jesus Christ" (NIV). On the contrary, "If anyone does not have them, he is nearsighted and blind, and has forgotten that he has been cleansed from his past sins."
Compare 2 Peter 1-8 with Hebrews 6 which says, "let us leave the elementary teachings about Christ and go on to maturity.  In the physical realm, it is important for infants to become children, then adolescents, then adults. We expect no less.  If this is true in the physical world how much more important is it for our spiritual growth to advance in the same manner.
We cannot grow spiritually without due diligence.  Charles Spurgeon, the Prince of Preachers, inspired by the writing in 2 Peter says that we need due diligence in our lives in regards to courage to do what is right, in regards to Scripture so that we "let the word of Christ dwell in us richly," in regards to self-control in regards to how we use our body, and how we feed our soul, in how we control our lips, life, heart and thought, in regards to allowing the Holy Spirit to give us patience so that we will not murmur or be depressed in affliction.
With "due diligence" spiritually we can make God's glory the object of our lives. In so doing we will experience the "joy of our salvation".
In His Love,
Charles
Spiritual "Due Diligence"