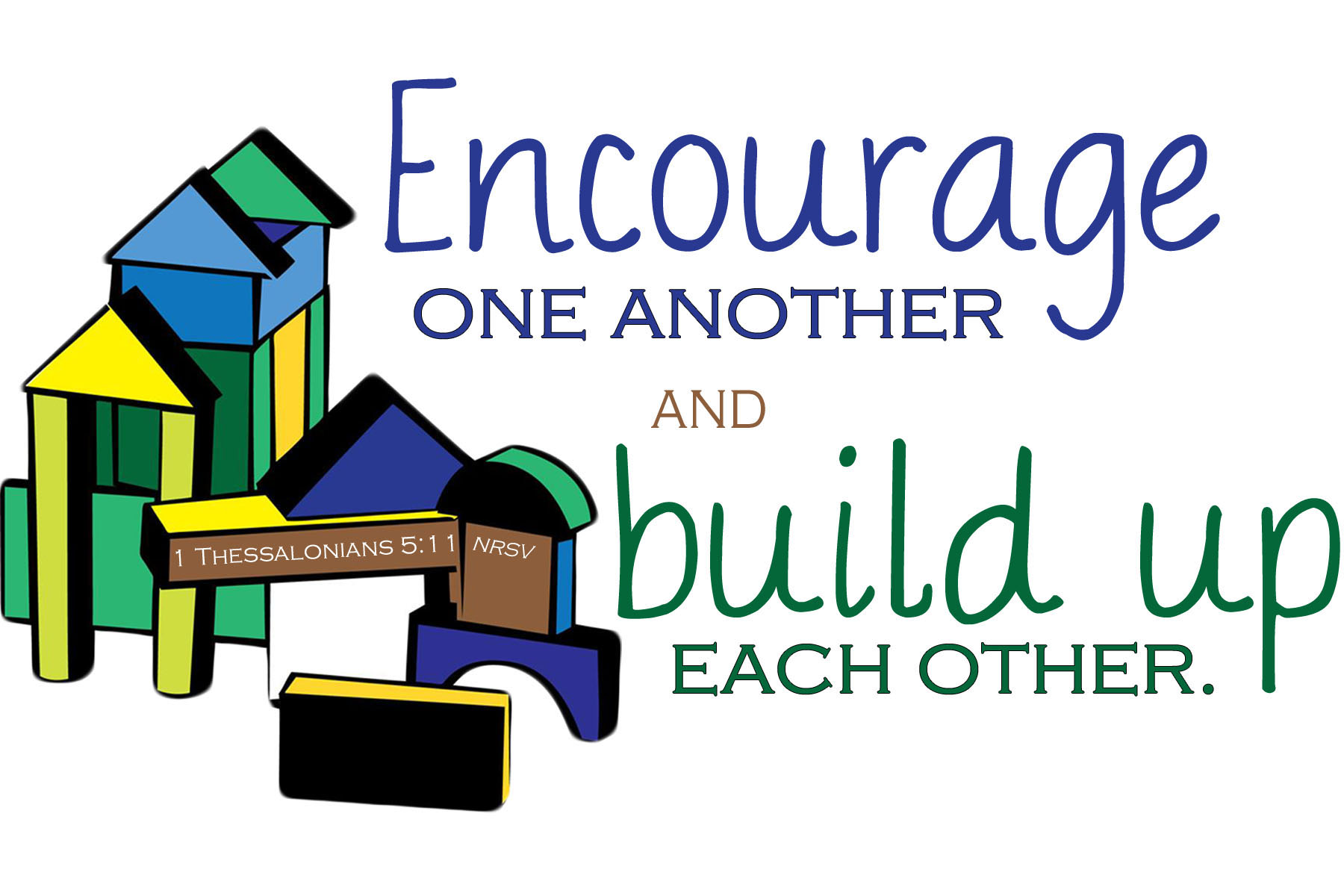 We continue to look at words of encouragement that can help us draw closer to God as we look at the letter "E" and the word is encourage. You may wonder how the word encourage can help us grow in our relationship with God? When we encourage each other we do, what I believe, is one of the most important things to show Christ and that is to lift one another up. Those who are hurting and those who are struggling need to be encouraged to keep on going. Paul said it best when he said in Hebrews 10: 24-25; And let us consider how we may spur one another on toward love and good deeds, not giving up meeting together, as some are in the habit of doing, but encouraging one another and all the more as you see the Day approaching.
The many times I have preached on these two passages of scripture, I mainly focus on helping others who, as I mentioned, are hurting or struggling. However, as I read this passage today, I think it could also talk about making sure we do not become complacent as a church. It's not as much about becoming complacent in attending church, as Paul points out, but my prayer would be we do not become complacent in being the church. How do we show Christ to a world that is moving away from Him?
In trying to keep up with the modern society, I will read social media outlets such as Twitter and Facebook. Needless to say, those who comment about things taking place in the world today are not commenting in a positive way about the church. Most of the conversations are about how the church is the cause of all that is taking place, which I strongly disagree with. Some even go as far as to say the events of the world show another reason why there is no God, which I also strongly disagree with. I even feel that if not for the love and compassion of God, the world would be in a much worse spot, but that's for another discussion.
I do feel, however, and am concerned that we can get to the point of taking what we do have for granted. The fellowship of the church, the times of Bible study and prayer and the opportunities to be the church family can be overlooked. This is not just about on Sundays and Wednesdays. Encouraging others and appreciating what we get to enjoy is something that needs to be done every day of the week. When we see each other in passing, we should make sure things are going ok. Families need to make sure family members are doing ok, and help if there is need. Encouragement is more than a command for the church. It is a command for friends and family as well. When we practice encouragement, we are showing Christ through our words and deeds, which is what we are supposed to be doing. Until next week…
Peace and Blessings…
Johnny